Destination Wedding in Thailand
Wedding is one of the most important event of one's life.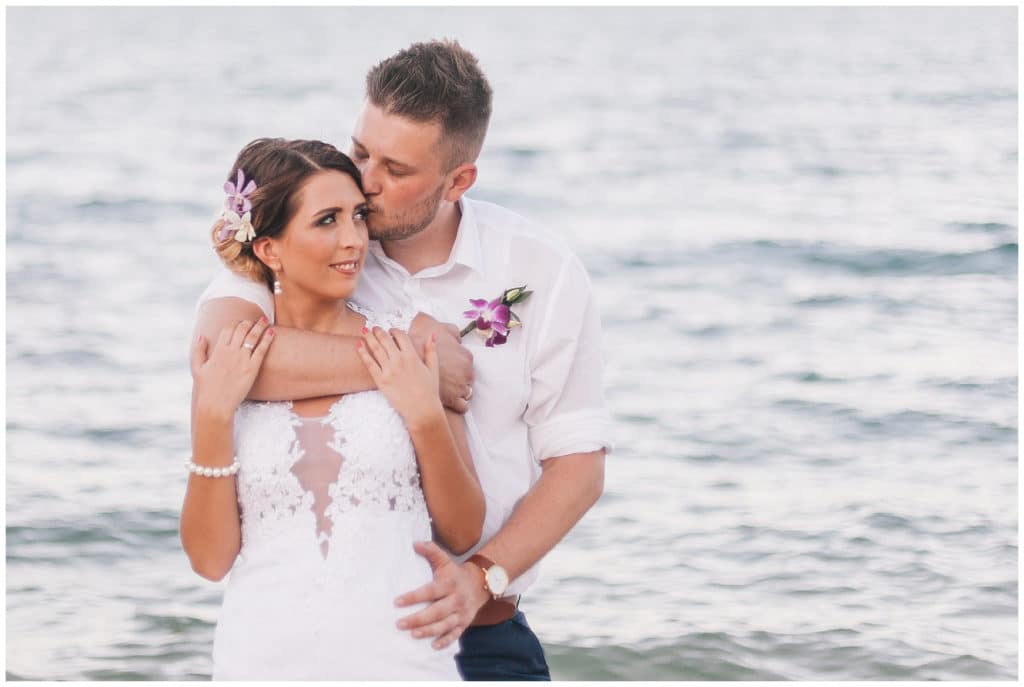 Testimonials
See what people are saying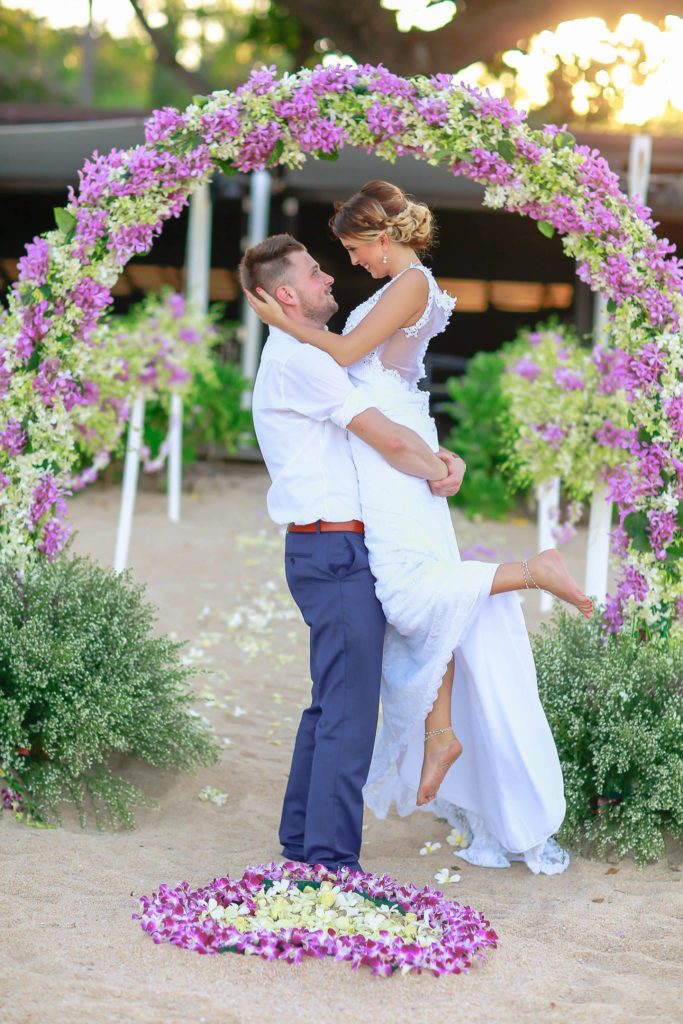 "We recommend that everyone abroad say yes to each other. Because people marry for themselves and don't celebrate for others.
You don't have to please anybody but yourself! 
This is your life, your choices, your memories. Especially Thank you very much Timo from Fotografie von Radecke was a great support, friend, photographer and best groomsman. Many thanks for accompanying us & being there for us. Thanks for the wonderful remembrance photos and the video."
Anika & Stefan S.
Wedding Couple Koh Samui, Surat Thani, Thailand
Destination wedding can be understand as a wedding that is done away fromyour home at places where the scenery ismore breathtaking and beautiful.Imagine yourself enjoying in an alluring, dazzling, luxurious surrounding withyour friends and family celebrating the most special day of your life along withgood music and delicious food.
Everyone wishand dream of a memorable and exquisite wedding event for themselves.Destination wedding is something that has become a really popular event intoday's world. Be it Bollywood stars, influencers or bloggers everyone are optingfor destination wedding to make their special day extraordinary.
Doesn't it sound like ascene from a fairytale. If your answer is "Yes", then whatif we tell you that you can live and enjoy this moment in real.
All you have to do is just convince and plan your wedding at a beautifuldestination. Now talking about destinationone of the mostappealing and fancydestination for wedding is Thailand.
Destination wedding in Thailand
is very popular and exciting concept in the world of destination weddings. Thailand is known as a land of beauty,nature and of welcoming natives. The climate is warm throughout the year which is just perfect for weddings. Thailand have all the facilities available which one needs during their wedding event. There are numerous accommodation options such as luxurious villas, standard hotels and beautiful resorts which guarantees to make your guests go "wow" with their dreamy and glorious interiors. Thailand offers you with plenty of options for your wedding such as
Bangkok
It is the capital of the country which makes everything a lot more easier and quick. Another great facility which Bangkok offers you is the option of celebrating your wedding in a cruise.
Hua Hin
It is just 3hr away from the capital.If you are someone who prefers beach wedding but do not want to spend extra then it is just the right place for you. Along with a good number of cultural attractions it is also famous for its night market.
Phuket
One of the best venues for wedding in Thailand is Phuket. It is the biggest island of Thailand which have many beaches and the travelling is made easy as it has non-stop flights over cities worldwide.
Koh Samui
Truly an incredible place for wedding which offers you with some great adventurous facilities like underwater and cliff wedding.•Krabi-It is a real hidden gem, which features numerous natural beauties such as stunning rock cliff and magnificent blue lagoon.
Chiang Mai
The land of culture and traditions famous for its arts and a much cooler environment.
Pattaya
clearly Pattaya is probably the most curious city in Thailand. In no other city – except Bangkok – the contrasts are so strong. On the one hand the very colourful hustle and bustle of the night clubs with all their bars, on the other hand the beautiful beaches of Pattaya Beach and Jomtien or Laem Chabang.
Kao Lak
Khao Lak is a holiday region in Thailand about 80 kilometers north of the famous Thai island Phuket and is especially famous for its fantastic sandy beaches. Here, endless palm-fringed promenades, powder white and velvety soft sandy beaches, which merge into turquoise shining water, are lined up. But not only beach vacationers will find the paradise of their dreams in Khao Lak.
No wedding in the history has ever been completed without capturing the event forever in the form of pictures. Photography is the most crucial part of a wedding as it not only help us to keep our moments forever with us but also it beautifully captures the joy of wedding.
www.fotografie-von-radecke.com
provides you with the best of
Destination Wedding Photography in Thailand facility. We are one of the most experienced and efficient wedding photographers who make sure to capture the most vital moments of your life in a very elegant and amusing way.We also offers Pre-wedding shoots, baby belly photos and Newborn photos. Our motto is the satisfaction of our clients even if it mean that we have to extend our boundaries for it. We promise you that you will find our pictures mesmerizing and they will be such a lovely treat to your eyes. So if you are looking for someone to capture the most amazing dream of your life then you can contact us on